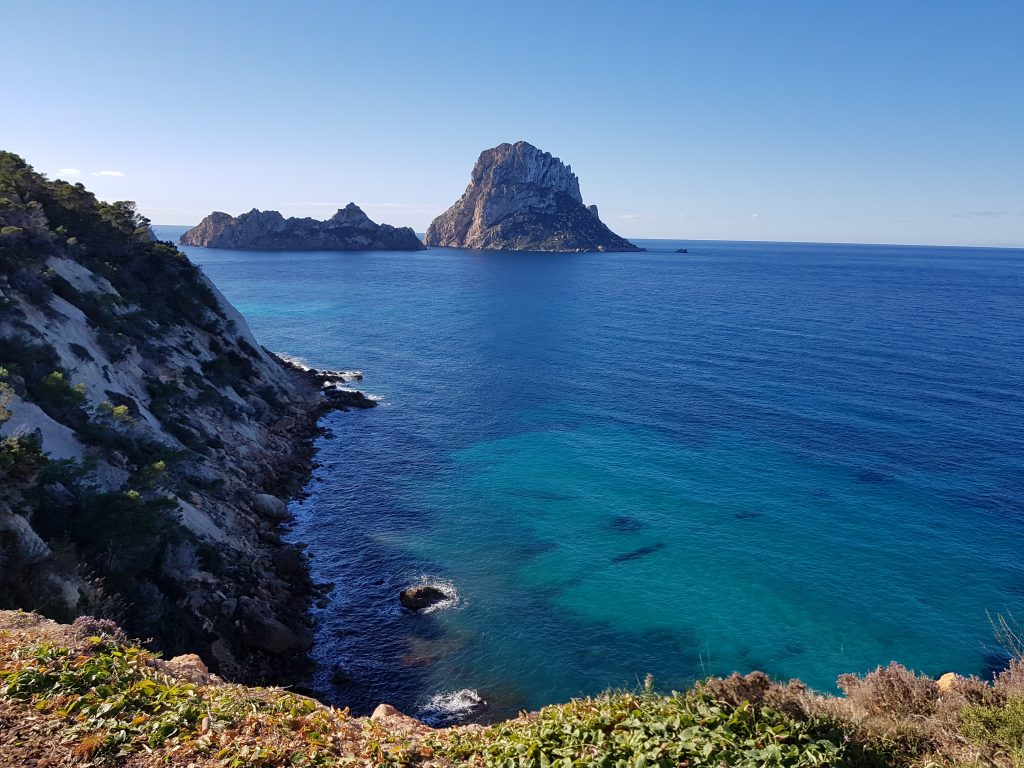 Did you know Es Vedrá is among the three most magnetic centers in the world?
At the Southwest tip of Ibiza you can find the mythical Es Vedra islet center of many legends.
We could spend hours talking about Es Vedrá because everything we can tell you about this island is very exciting.
At 385 meters above the sea rises the spectacular rocky islet with its many caves and caverns figuring among the most mysterious in the world.
Some affirm that it is a part of the extinct Atlantida continent while others claim that the Egypt Pyramids were built from its stones. People say that Es Vedrá has a magnetic energy that creates unexplained phenomena.